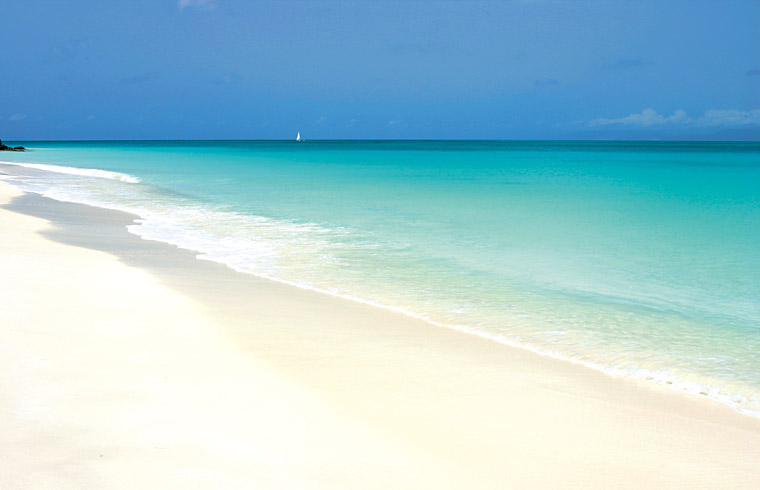 A comprehensive study on Ocean/Coastal health conducted by scientists across the globe has ranked Antigua and Barbuda first (1st) in the Caribbean and eighth (8th) in the world out of one hundred and seventy-one (171) countries studied.
According to Greg Stone, Executive Vice-President and Chief Ocean Scientist for Conservation International and Vice-Chair of the World Economic Forum's Global Agenda Council on Ocean, "The Ocean Health Index is the first global, totally scientific and transparent measure of ocean health that we've ever had."
"It's meant to guide policymakers and the public to the underlying importance that oceans are the life support systems of the Earth and that we'd better take care of them if we are to survive on this planet."
The Ocean Health index was designed to assess the benefits to people of healthy oceans. Scientists have evaluated the ecological, social, economic and political conditions for every coastal country in the world.
Karen McLeod Director of Science for COMPASS and one of the lead authors says "the Index emphasizes sustainability, penalizing practices that benefit people today at the expense of the ocean's ability to deliver those benefits in the future. Sustainability tends to be issue-specific, focused on sustainable agriculture, fisheries, or tourism."
McLeod says "the Index challenges us to consider what sustainability looks like across all of our many uses of the ocean, simultaneously. It may not make our choices any easier, but it greatly improves our understanding of the available options and their potential consequences."
This study conducted by the Ocean Health Index was done in collaboration with Conservation International, National Geographic, and New England Aquarium.
This may well be a feather in the cap of Antigua and Barbuda as well as serve as an impetus to be vigilant in the protecting of our coastline, fisheries and reefs amongst other vital areas.
Yes, the beach may be "just the beginning"…but what a beautiful beginning it is.