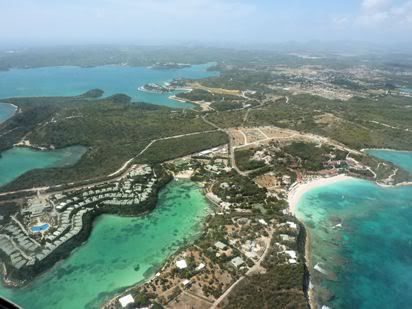 The Sustainable Island Resource Management Mechanism (SIRMM) Project has as its overall objective; the establishing of a comprehensive policy and institutional approach to the management of island biodiversity.

To accomplish this objective, one of the main outcomes of this project is the creation of a Geographic Information System (GIS) mapping tool in order to assist government agencies in the country to access up-to-date data on specific environmental indicators. This is known as the Environmental Information Management and Advisory System (EIMAS) and has since been created.
The SIRMM Project has partnered with the University of the West Indies (UWI) to conduct the 2012 UWI-EIMAS Internship which has as its main focus "Capacity Building in Data Capturing".

To accomplish this, two graduate students from the Department of Geomatics at the UWI St. Augustine campus are presently here in Antigua and will be conducting training in a number of government agencies. The training will be geared towards the use of Global Positioning System (GPS) to capture and store data for the county's EIMAS system. This data will then be manipulated in GIS.
The way in which it functions is that the GPS hand held receivers calculates the exact position of a particular geographic feature of interest by using a series of satellites directly communicating to the device.

This information is obtained quickly and precisely with positioning of up to a few meters in accuracy. Capturing data with the use of these handheld GPS devices, as opposed to traditional surveying techniques, will increase the efficiency of the work being done and will ultimately allow the EIMAS database to be populated at a much faster rate. Additionally, each government agency will obtain the necessary skills that allow them to create and manage their own data layer.
Knowing spatially the location of the key geographic and environmental features of Antigua and Barbuda is hence imperative in making life long decisions relative to the sustainability of the country's natural resources.

This will act as the catalyst for spatial decision making in the future and will prompt the government to make wiser decisions in fostering sustainable development. The SIRMM project is being implemented by the Environment Division in the Ministry of Agriculture, Lands, Housing and the Environment and the two interns that will be participating in this internship are Kyle Alexander and Rowmell Grosvenor.